2017 Review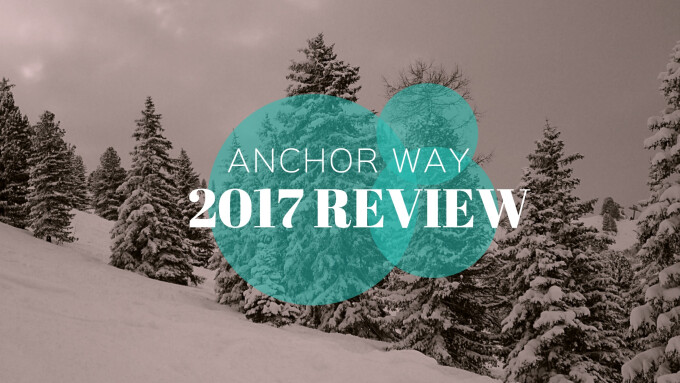 2017 REVIEW
God blessed Anchor Way Church with unique and an impressive year of growth in 2017. This report seeks to provide church members with behind the scenes trends AWC leadership evaluate weekly. The leadership of Anchor Way believes it is important for church members to understand these trends as we look forward to making financial and strategic decisions in 2018.
In regards to our mission strategy, the Bible is still at the forefront of our activity as a church. More and more people are feeling equipped for the ministry at the local, congregational and/or individual levels. Our small groups have become a place of safety where individuals feel the freedom to be imperfect and grow in their faith.
Anchor Way Elders are committed to not making the church "about the numbers." However, we recognize each number is a person being affected by all God is doing at our church. And for that, we rejoice in the Lord that He has chosen to use us to affect so many.
SOME DATA:
AVERAGE WORSHIP ATTENDANCE INCREASED BY 46% COMPARED TO 2016
AWC BAPTIZED 8 WONDERFUL PEOPLE
AWC GAVE 10% OF OUR ANNUAL RECEIPTS TO LOCAL MINISTRIES
AWC GAVE OVER 5,000 DOLLARS TO HURRICANE RELIEF IN HOUSTON
OVER 90 HOUSEHOLDS FINANCIALLY CONTRIBUTE TO AWC
OVER 40 HOUSEHOLDS ARE REGULARLY INVOLVED IN AN AWC SMALL GROUP
ON AVERAGE 15 STUDENTS ATTEND SUNDAY NIGHT STUDENT MINISTRY
ON AVERAGE 19 CHILDREN ATTEND SUNDAY MORNING CHILDREN'S MINISTRY
AS OF 12/10/2017 GIVING EXCEEDED 2016 TOTALS BY 14.5%
BUDGET HIGHLIGHTS
By faith, the elders have decided to increase the 2018 budget by 12.3% from the 2017 budget. The chart below of the significant changes to the budget from 2017 to 2018 has been provided for your convenience.
QUICK EXPLANATION OF BUDGET CHANGES:
Increases in operations are the result of an increase in utilities.
Increases in ministries are in the areas of students, elders, and men.
Increases in outreach are the result of increased giving to local ministries.
Increases in personnel are the result of staff raises and a significant increase in insurance premiums.
Available at worship services are copies of actual receipts for 2017 and a 2018 budget for your approval at this year's business meeting, immediately following the worship service, on January 14th.
If you have any questions, please contact Rick Dieter or Andrew Werley. Thank you for all you do to make Anchor Way a wonderful church family.