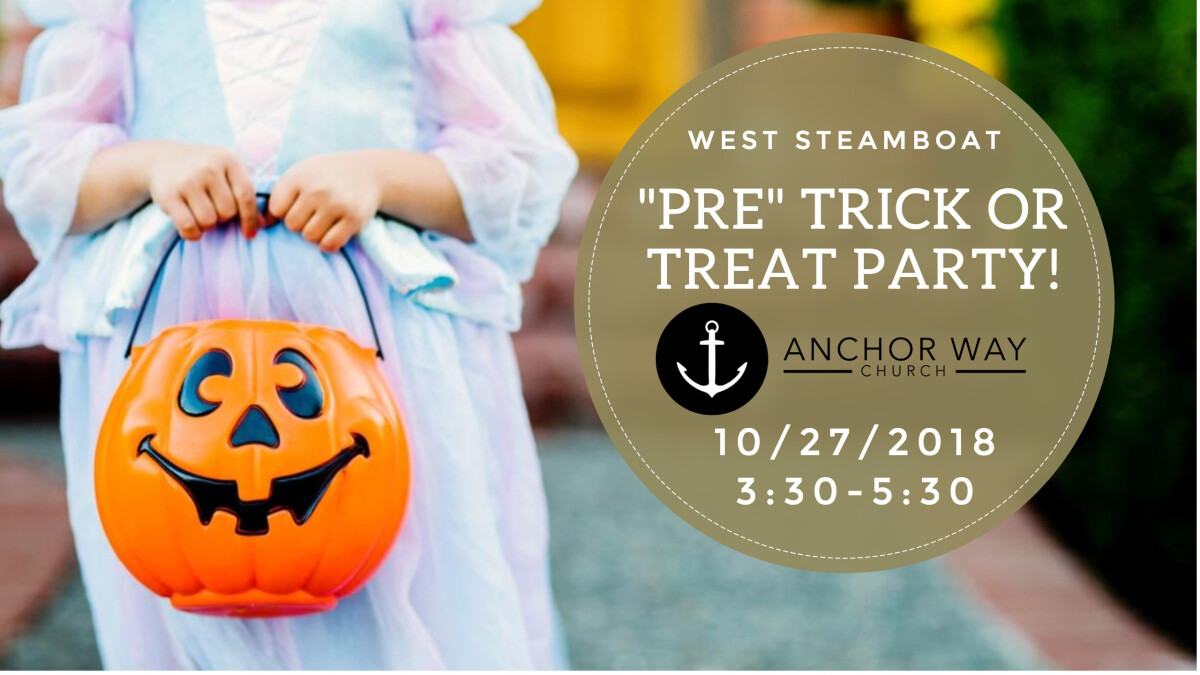 Saturday, October 27, 2018, 3:30 PM - 5:30 PM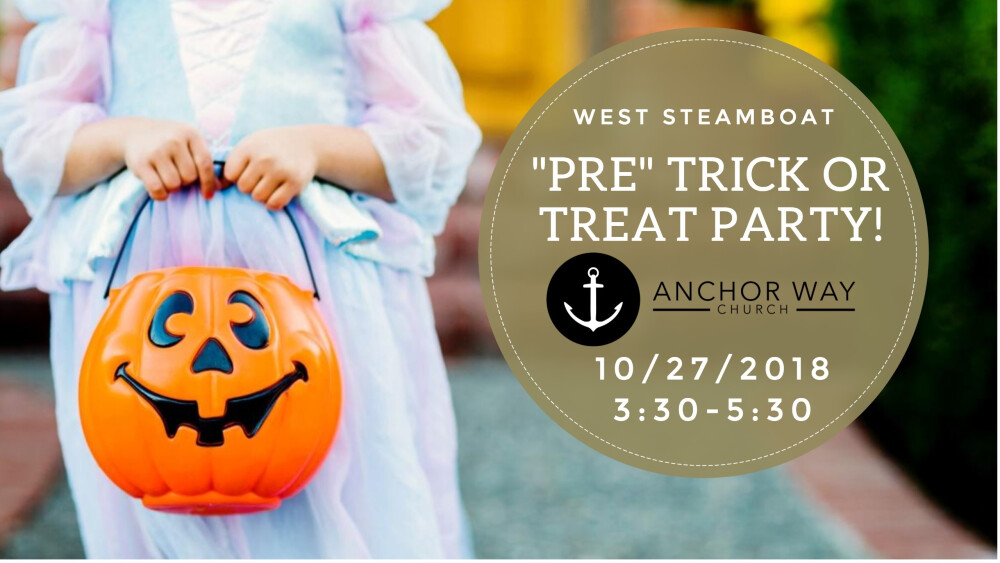 Join us for this community family-friendly event at Anchor Way Church.
Every Saturday evening before Halloween, Heritage Park, Steamboat II, and Silver Spur neighborhoods open up their homes for trick or treating around 5:30.
This year, Anchor Way will be hosting families for a "PRE" Trick or Treating Party.
From 3:30-5:30 Anchor Way will have:
Hot Dogs
Drinks
Bounce Houses
Face Painting
Hot Chocolate
Photo Pumpkin Patch
Horse Back Rides
And some candy!
This is a free event. Contact us at for more information.
If you are an Anchor Way attender and would like to be one of our amazing volunteers, contact Rick at to see how you can help make this evening special for our community.