Current Series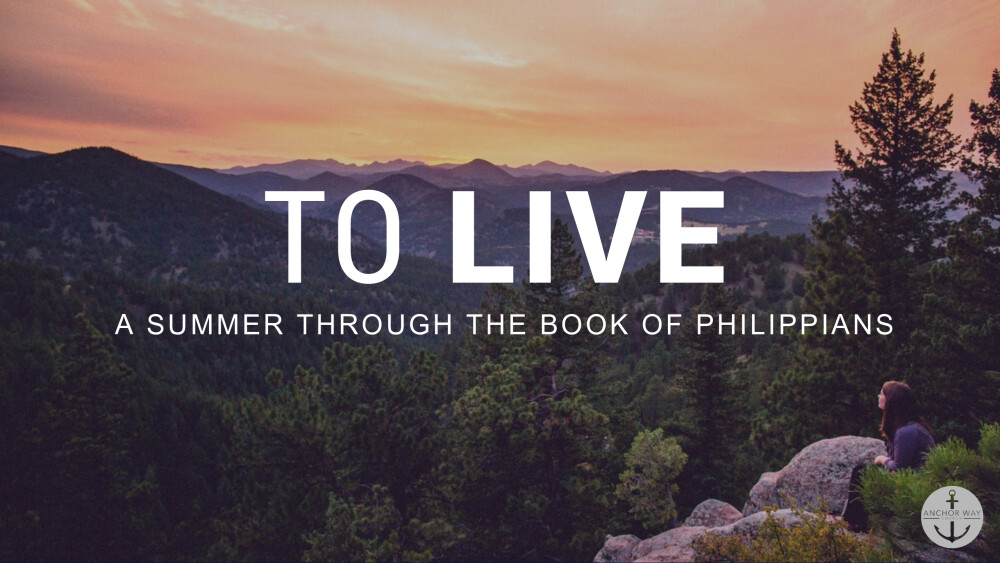 philippians
The focus of the series
The Apostle Paul wrote the Letter to the Philippians. Despite his horrible circumstances this letter overflows with joy and thankfulness. Philippians is unique, unlike his letters to other churches, Paul had very little to correct in the Philippian congregation. He seemed to love this church deeply. He was encouraged by their concern for him and their faithfulness in living out the gospel. In this letter, the Apostle Paul teaches that when the joy of the gospel rules our lives, regardless of circumstances, we can have joy.
May 12th - Starting A Church In Philippi (Acts 16)
May 19th - Intro to Philippians (1:1-11)
May 26th – Redeeming The Worst Day (1:12-18)
June 2nd – To Live is Christ (1:19-30)
June 9th – The Humility of Unity (2:1-11)
June 16th – Serving in Christ (2:12-30)
June 23rd – Self-Righteousness Joy Killer (3:1-11)
July 7th – The Prize of Salvation (3:12-4:1)
July 14th – The Mind of Peace (4:2-9)
July 21st – Christ Strengthens Me (4:10-23)
We hope you will join us for this important series.
Click on the link below to stay up to date on all of Anchor Way's sermons.