Current Series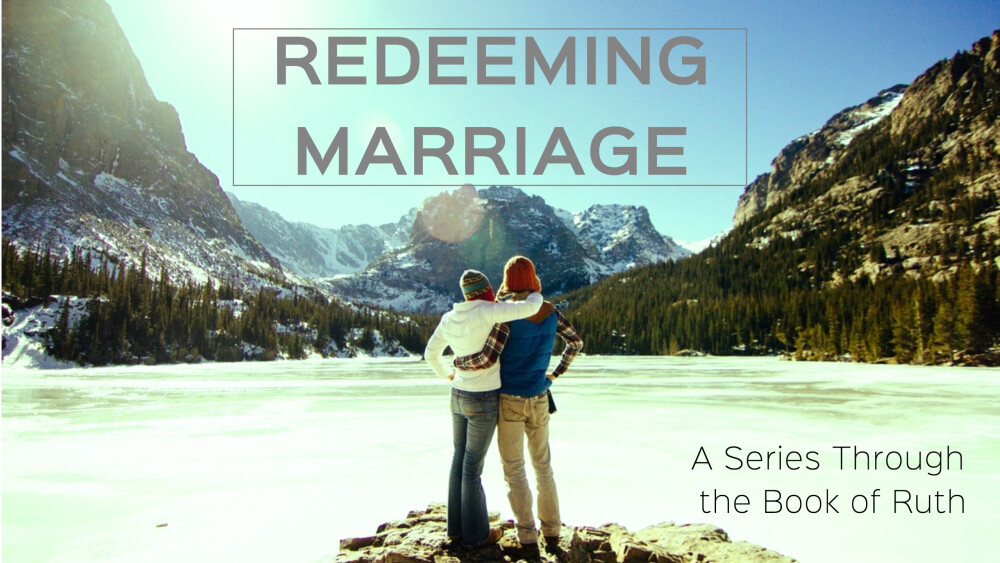 The book of ruth
Ruth is a story about self-sacrificial love against all odds. Ruth is a Moabite woman who marries into an Israelite family only to become an impoverished widow. Ruth, a nonbeliever, refuses to abandon her Jewish mother-in-law, Naomi—also a widow.
Together, they travel from Moab to Bethlehem, where Ruth works to provide for them both. Written as an ancient romance the Bible shows us how Ruth comes to faith in God, falls in loves and eventually marries her earthly redeemer, Boaz. Ruth and Boaz give Naomi a grandchild—redeeming the family from poverty and restoring Naomi's joy.
The focus of the series
In this series, we will focus on the marriage background and future of Ruth and Boaz. Their Biblical romance has much to teach us about how God can redeem any person and use every marriage for His purposes.
01/13/19 - Ruth 1 (The Baggage we Bring to Marriage)

01/20/19 - Ruth 2 (The Task of a Husband)

01/27/19 - Ruth 3 (The Gift of a Loving Wife)

02/03/19 - Ruth 4 (The Redeeming Marriage)
We hope you will join us for this important series for singles and couples alike.
Click on the link below to stay up to date on all of Anchor Way's sermons.