Current Series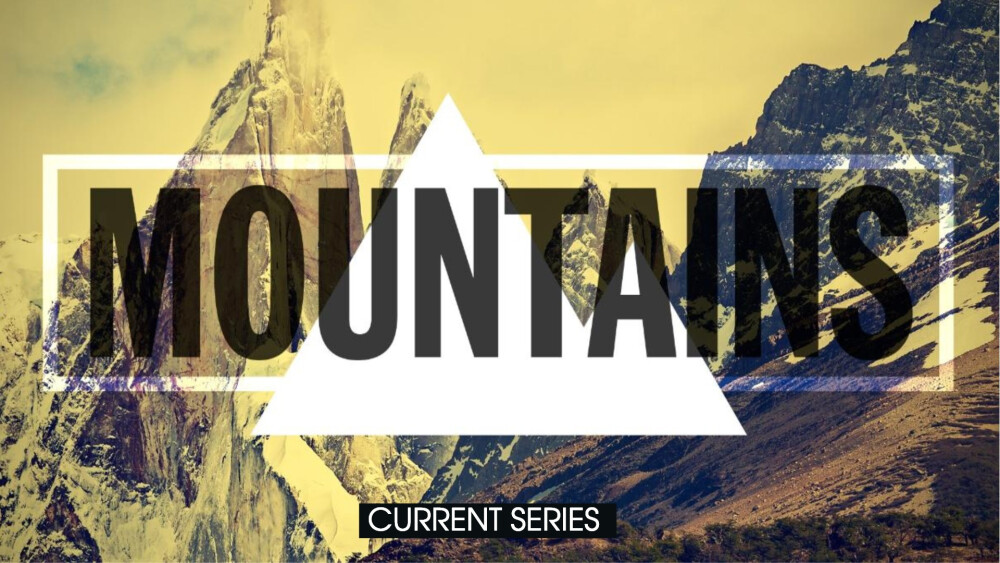 MOUNTAINS
The focus of the series
Mountains provide some of the most majestic vistas of God's creation. The mountains themselves are monuments of beauty and power, but it is the quality of the experience on the mountain that is most important. Believed to be the first things created by God, Mountains can represent great age or eternity. Mountains also point to the power of the Creator. Furthermore, the phrase "mountain-top experience" grew out of various scenarios in the Old and New Testament, in which God's presence and activity are directly linked with a specific mountain.
These mountains of the Bible are holy because of their connection to God. This is a series about those mountain top experiences to help us see God more clearly.
02.10.19 – Mount Moriah/God Provides (Genesis 22)
02.17.19 – Mount Horeb/God Speaks (Exodus 3:1)
02.24.19 – Mount Sinai/God Instructs (Exodus 19:1)
03. 03.19 – Mount Ebal/God of the Mess (Joshua 7 & 8)
03.10.19 – Mount Tabor/God of Glory (Judges 4:6)
03.17.19 – Mount Carmel/God of gods (I Kings 18)
03.24.19 – Mount Desolate/Present With God (John 6)
03.31.19 – Mount Eremos/God's People (Luke 6)
04.07.19 – Mount Hermon/God of Everywhere (Luke 9)
04.14.19 – Mount Olivet/God who Listens (Luke 22)
04.21.19 – Calvary/God of Salvation (Matthew 27)
We hope you will join us for this important series.
Click on the link below to stay up to date on all of Anchor Way's sermons.