Join Anchor Way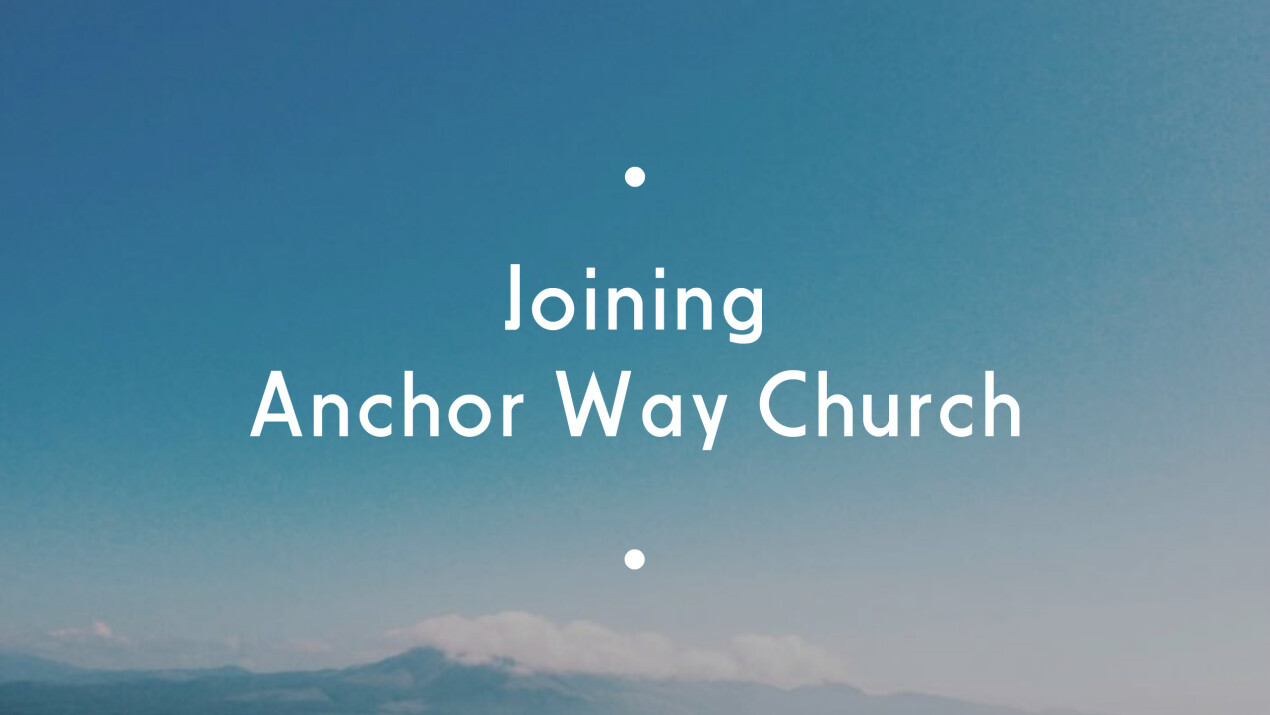 Thank you for your interest in joining Anchor Way Church. We view our members as partners in ministry. Below you will find everything you need to partner with us in reaching Steamboat and the valley for the gospel.
To be a member of Anchor way:
1. accept Jesus Christ as Savior
The Bible (Ephesians 4:12) calls the church, "the body of Christ" because a church is not a building, it is the people who confess Christ as Savior that make up a church. Therefore, it is impossible to become part of a church without first being a follower of Jesus Christ.
If you have never committed your life to Christ. It is a simple yet very important decision. The Bible says to become a follower of Jesus (a Christian) one must simply:
Admit they are a sinner separated from God.
Believe that Jesus' death on the cross was for them.
Confess that Jesus is Lord.
When you do this, you are a Christian!
2. Baptized
The member or candidate for membership must have been baptized as a believer or (if not baptized as a believer) must be willing to be baptized by water within a reasonable time.
3. Agree & support Awc doctrines
The member or candidate for membership must agree to support and not to undermine AWC's Doctrinal Statement and Bylaws and with such other agreements for membership that the Board of Elders may approve.
4. give
In order for Anchor Way to reach people in the valley, it must rely on the financial support of its members. Therefore, a member must be willing to support AWC through regular giving.
5. attend new member's class
If you are still interested in joining Anchor Way Church, or still have questions about becoming a member please fill out the form below to sign up for our next new member's class. Upon completion of this one hour class you will be considered a member and/or have answers to all your questions about Anchor Way Membership.