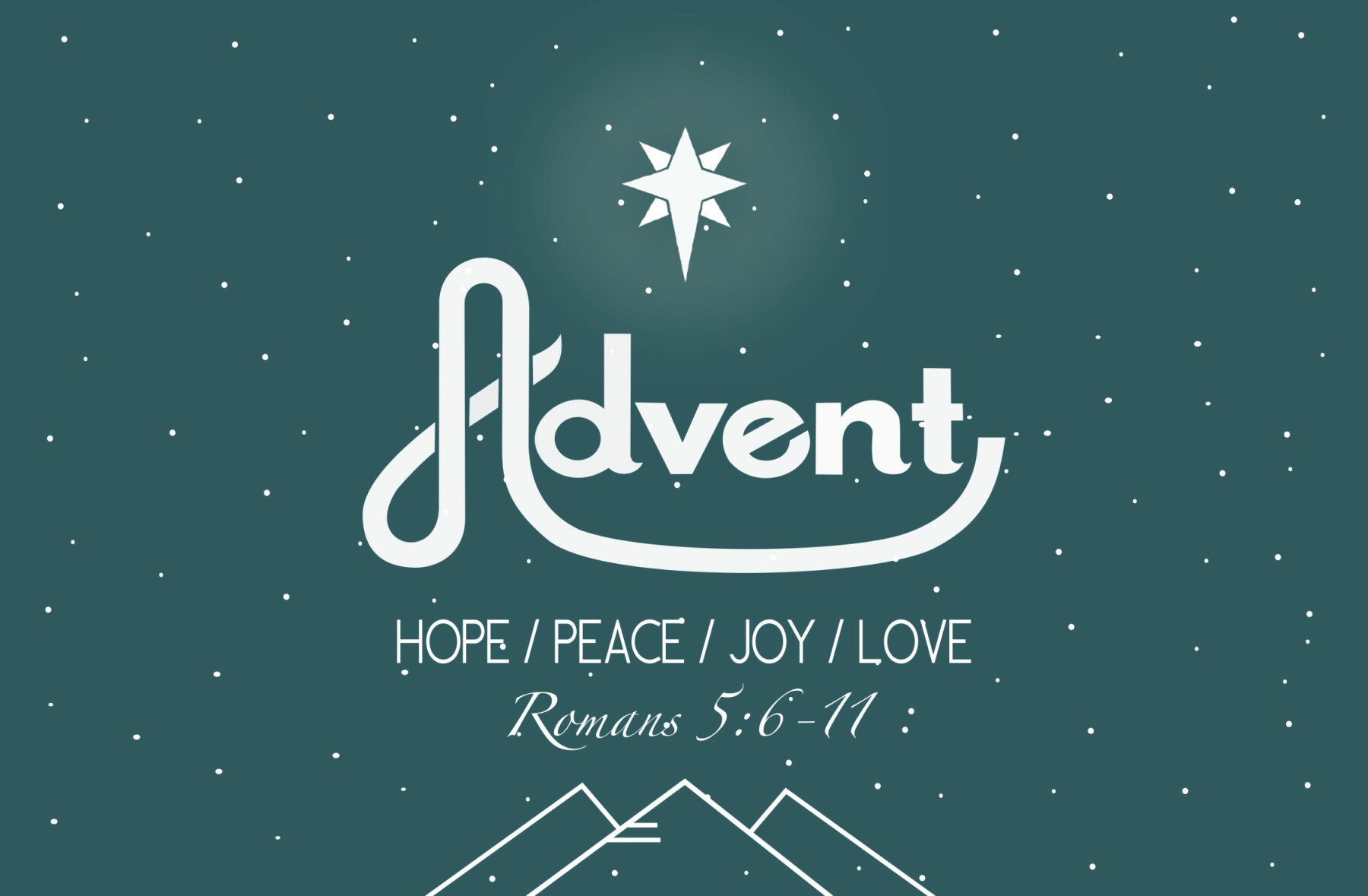 Anticipating peace
We are continuing our series on Advent which is all about looking toward, anticipating the coming of Jesus. Both his coming that already took place over 2,000 years ago but also anticipating the fulfillment of his promise that he's coming back to finish what he set into motion and make all things new.
In Jesus' day the Jewish people felt the full-weight of anticipation, they had messianic fever – waiting for their messiah to come from God to rescue, redeem and restore their people, their land, their nation, their hope.
So much was expectation was attached to the Messiah.
This series is all about looking at the different things we anticipate, we connect to the coming of Jesus into the world. And this week we're looking at Peace.
Isiah 9:6-7 For to us a child is born, to us a son is given, and the
government will be on his shoulders. And he will be called Wonderful Counselor, Mighty God, Everlasting Father, Prince of Peace. Of the greatness of his government and peace there will be no end. He will reign on David's throne and over his kingdom, establishing and upholding it with justice and righteousness from that time on and forever. The zeal of the Lord Almighty will accomplish this.
This prophecy about Jesus was written about 700 years before his birth. An anticipation that a child would be born, who would be the prince of peace, who would rule with justice and righteousness forever and that there would be a peace that knew no end.
That sounds pretty appealing – a little peace sounds pretty good right now. Although we are divided as a country, we are living in a very peaceful time in our history and relative to the rest of the world. We don't worry if our neighbors are going to kill us because we belong to different tribe, or if rockets are going to rain down from the sky, or if we're going to be invaded by foreign troops.
We're not on high-alert from external threats, which is unique compared to most of human history.
But even though we live in a relative time of peace externally. I wouldn't say that most of us are at peace. Experiencing peace in our own lives.
Tension: A lack of peace
Most of us would say that the opposite of peace is conflict – but I think that's overly simplistic. I would say the opposite of biblical peace is anxiety.
Because the biblical definition of peace and anxiety are much more rich and nuanced than your typical definition.
The Hebrew word for peace is Shalom. And it is a beautiful word. That is so much more than a lack of conflict. It means that something or someone is whole.
The Hebrew word, recognizes that life is multi-faceted and complex and so peace means that all the moving parts, all the aspects of life are WHOLE and complete, as they should be, not lacking, not overwhelmed, not crooked.
It means things are restored to how they ought to be. We define peace in negative terms – meaning it is defined by a lack of something.
Biblical peace is described as the full presence of something. So instead of a lack of conflict, it describes the presence of renewed relationship and partnership.
Instead of a lack of sickness it's the presence of health, energy and
vibrancy. It's not just a lack of negative but the fullness of the positive. Complete and whole, nothing missing.
Now anxiety is the opposite of that in the New Testament. Jesus uses the Greek word for anxiety when describing our disposition to worry about all the minutia of life. Food, clothing, provision.
And if you go 2 layers deeper into the root words – you get to root
understanding of Anxiety in the Greek and its this word called.
Meh-Re-Zo – it means to be divided, scattered, cut into pieces, pulled apart, moving in several directions at one time.
And some of you are in a season of life where that description just spoke to depths of your heart.
Common definition of anxiety is worry and concern about someone of something and that's part of it, but you know what – that's also just a part of loving someone. Loving concern for someone's well being is good. It means you care. Now there is always a line where it crosses obsessive, worry and a lack of trust.
But loving concern for your children, spouse and friends is good.
But Jesus is talking about being divided, into pieces by all of the competing concerns of your life.
It's the feeling you get when you lay down for bed and you wonder how you are going to tackle to day tomorrow? How all the pieces of your life are going to come together.
Or how you can simultaneously please, all of these people in your life that want different things from you at the same time.
So what do we do? Ignore them? Stop going to work, stop taking care of your kids? Stop investing in your spouse?
Well, before we jump in, a simple and practical answer might be that some of us need to slow down, take inventory of what's important and declutter our lives. Over working, over committing, lack of rest – those are real things and we should reflect, if what we're doing is unnecessary and only piling on.
But then there are legit responsibilities in life, necessary things that we can't just shrug off.
How do we find peace in all of that?
This is how I think we generally approach peace in our lives. This is the common prescription. Just remove the things that are preventing you from peace right?
Remove the negative thoughts.
Remove the negative people.
Remove yourself from the negative environment.
Remove negative circumstances in your life
Now sometimes this can be the appropriate plan of action. If something is truly unhealthy in your life you want to try and remove yourself from it.
But what does this all stem from? Control, right? If we can just have control of our circumstances – manipulate our surroundings we can fix this mess.
This morning we are going to look at a different kind of peace – one that doesn't come from us controlling the situation but it comes from outside of ourselves.
Romans 5:1-11 Therefore, since we have been justified by faith, we have peace with God through our Lord Jesus Christ. 2 Through him we have also obtained access by faith into this grace in which we stand, and we rejoice in hope of the glory of God. 3 Not only that, but we rejoice in our sufferings, knowing that suffering produces endurance, 4 and endurance produces character, and character produces hope, 5 and hope does not put us to shame, because God's love has been poured into our hearts through the Holy Spirit who has been given to us. 6 For while we were still weak, at the right time Christ died for the ungodly. 7 For one will scarcely die for a righteous person—though perhaps for a good person one would dare even to die— 8 but God shows his love for us in that while we were still sinners, Christ died for us. 9 Since, therefore, we have now been justified by his blood, much more shall we be saved by him from the wrath of God. 10 For if while we were enemies we were reconciled to God by the death of his Son, much more, now that we are reconciled, shall we be saved by his life. 11 More than that, we also rejoice in God through our Lord Jesus Christ, through whom we have now received reconciliation.
A peace with God
First and foremost, God has made peace with us through Jesus Christ. So what does this mean. It means that before Jesus there was a deep relational divide between us and God – due to sin.
Sin means we've failed to love God and love what he loves – i.e. other people and his creation.
When one party royally screws up in a relationship, there is going to be a disconnect, a divide, and that is exactly what happens – All of humanity and God are estranged.
But here is what is truly mind-blowing about peace with God – it isn't just the lack of conflict.
The biblical definition goes beyond forgiveness to a restored relationship. Meaning we're not JUST pardoned criminals that were on spiritual death row. We are now sons and daughters, adopted into the family of God, co-heirs with Christ, more than conquerors. Meaning God took the brokenness of our sinful condition and he didn't just remove the negative but he than gave us
more than we could imagine.
That is the distinction between Mercy and Grace by the way.
Mercy means God didn't give us what our sin deserved.
Grace means that God gave us more than we could ever imagine.
Peace with God is the start of Shalom.
I know this is going to sound exclusive to some of you who aren't sure about Christianity… But it's the only way to get Shalom. Getting right with God is the ONLY starting.
Here is why – biblically the claim is that we we're made for relationship with our creator. We were created in his image, with the inbuilt desire and design to be deeply connected to God.
Therefore, the Bible says if we want to experience wholeness we can't do it apart from God because God is the source of that wholeness. It's become cliché in youth-groups all around America but, you know what it's true.
The idea that we have a God – shaped hole in our heart is true. And that hole is so crucial to who we are as human beings that it has to be filled. It's not just that it would be better if it was filled – it is so essential to us that the void in our hearts acts like a vacuum – desperately trying to fill the empty space with something that can satisfy.
The biblical story-line is that human beings have tried all sorts of substitutes to fill the hole and a lot of things promise us that they'll bring happiness, fulfillment or satisfaction but they never end up delivering – and that only a restored relationship with God is able to fill that hole to make us whole.
A peace through God
So, we are reconciled to God and now we have a relationship with him. Now we can experience his presence, and this changes everything. God's presence in our lives changes everything.
Biblical peace isn't the lack of conflict but the presence of something greater.
Here is what I mean by that. On this side of heaven, we are going to
experience conflict, chaos, less than peaceful circumstances. And here is the thing – there are things that you can control – but they're few and far between. Much of life's circumstances are out of your control.
The promise of the Christian life is NOT that God will extract you from any experience of conflict, chaos, confusion or pain. But we are promised that He will be present with us during it all.
That he will never leave or forsake us.
Metaphor: Hiking alone vs. with someone at night
The more you acknowledge the presence of God and trust his
character and promises the more peace you will have in your life.
A peace for others
Here is what is interesting about Advent. It's all about waiting, right? Yes and no. Yes, we are waiting on Jesus to come back, - but it isn't a passive kind of waiting. It is active. There is a period of time between the cross and Jesus' second coming. It could be another 2 thousand years, it could literally be today.
Jesus isn't calling us to simply anticipate His coming kingdom but to
participate in it.
So how do we participate in peace? What does that have to do with us? When we think of peace – usually means – don't start nothing… Don't be a jerk, don't cause conflict. We'll not being a jerk is half the battle. But if you are follower of Jesus you are actually invited into so much more. In fact, the purpose and role is daunting.
2nd Corinthian 5:16-21 From now on, therefore, we regard no one according to the flesh. Even though we once regarded Christ according to the flesh, we regard him thus no longer. 17 Therefore, if anyone is in Christ, he is a new creation. The old has passed away; behold, the new has come. 18 All this is from God, who through Christ reconciled us to himself and gave us the ministry of reconciliation; 19 that is, in Christ God was reconciling the world to himself, not counting their trespasses against them, and entrusting to us the message of reconciliation. 20 Therefore, we are ambassadors for Christ, God making his appeal through us. We implore you on behalf of Christ, be reconciled to God. 21 For our sake he made him to be sin who knew no sin, so that in him we might become the righteousness of God.
How do we participate in the now and coming peace of Jesus Christ? As Peace makers, as ministers of reconciliation.
I want you to think about that for a moment God is making his appeal through us. In other words, God is making an urgent request to Steamboat, to Hayden, to Clark, to Routt County, and beyond to be reconciled to God.
This is a profound calling… It means that every relationship is an
opportunity to live out the reconciliation of God. In a divided world, we get to be agents of peace. Modeling the ways of Jesus to the world around us. Engaging people with the peace of the gospel.
Christmas is the celebration of God with us, God manifest in human form-embodying the fulness of Himself in Jesus.
The theological term for that is called the incarnation. It is where God becomes flesh and blood and moves into the neighborhood.
Well, Jesus says to his followers - Just as the father sent me, I am sending you. Meaning, just as the father sent me to embody his word, his values, his love, his truth and justice - I am sending you to do the same. To put a little flesh around the Gospel, so people don't just hear it but see it.
That's what it means to be an ambassador, a representative - to live
incarnationally. Now we can't bring salvation, we can't redeem and restore but we can reflect and point others to the one who can. Jesus.
Series Information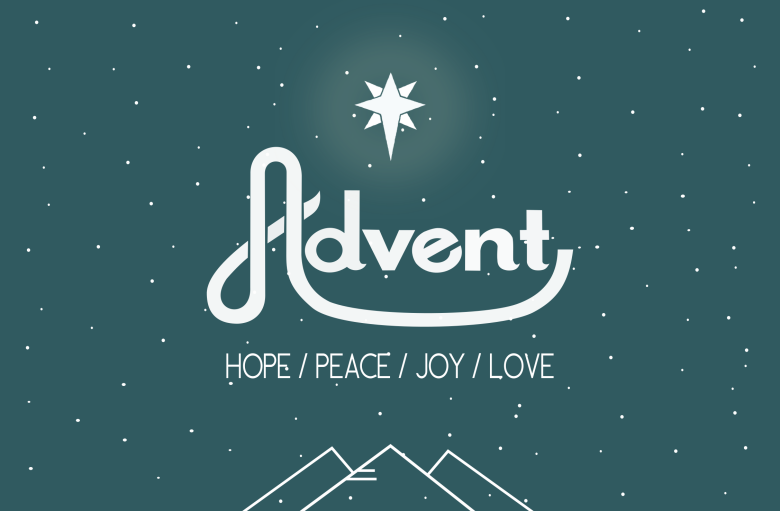 Hope, peace, joy, love